This list is a great teaching tool for students to understand the differences and similarities of fiction, nonfiction and poetry by reading outstanding books on the same subject but in different genres.
Note: This is a work-in-progress and just a partial list of possible pairings.
Contact Claire with suggested additions and topics.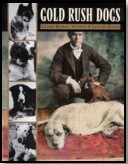 Alaska-Yukon Gold Rush
Down the Yukon and Jason's Gold (historical novels by Will Hobbs)
Children of the Gold Rush, Gold Rush Women (NF – Claire Rudolf Murphy)
Gold Rush Winter (easy reader historical fiction – Claire Rudolf Murphy)
Alaska Serum Run/Balto
The Great Serum Race: Blazing the Iditarod Trail (NF PB – Debbie Miller)
The Bravest Dog Ever: The True Story of Balto (NF – Natalie Standiford/Donald Cook)
Balto and the Great Race (NF – Elizabeth Cody Kimmel/Nora Koerber)
Togo (NF PB – Robert J. Blake)
Gold Rush Dogs (NF – Claire Rudolf Murphy)
Alcatraz:
Al Capone Does My Shirts (novel – Gennifer Choldenko)
Someone's Hiding On Alcatraz (novel – Eve Bunting)
Children of Alcatraz: Growing Up on the Rock (NF – Claire Rudolf Murphy)
Chicago World's Fair 1893
Fair Weather (novel – Richard Peck)
The Devil in the White City (adult NF – Erik Larson)
Civil Rights – 1960's
Watsons Go To Birmingham 1963 (novel – Christopher Paul Curtis)
Roll of Thunder, Hear My Cry (novel – Mildred D. Taylor)
Birmingham 1963 (NF – Carole Weatherford)
Fanny Lou Hamer and the Fight For the Vote (NF – Penny Colman)
Freedom Riders: John Lewis and Jim Zwerg on the Front Lines of the Civil Rights Movement (NF – Ann Bausum)
Freedom Walkers: The Story of the Montgomery Bus Boycott (NF – Russell Freedman)
EMMETT TILL
Getting Away With Murder: The True Story of the Emmett Till Case (NF – Chris Crowe)
Mississippi Trial, 1955 (novel – Chris Crowe)
A Wreath for Emmett Till (poetry – Marilyn Nelson)
The Untold Story of Emmett Louis Till (documentary)
The Murder of Emmett Till (documentary)
Cryptid Hunters
Cryptid Hunters (Roland Smith – novel)
Tales of the Cryptids (older NF – Kelly Milner-Halls)
Depression/Dust Bowl
Children of the Great Depression (NF – Russell Freedman)
Out of the Dust (novel – Karen Hesse)
The Worst Hard Time (adult NF – Tim Egan)
Helen Keller
Helen Keller: Her Life in Pictures (NF – George Sullivan)
Miss Spitfire: Reaching Miss Keller (novel – Sarah Miller)
Holocaust/Anne Frank
Diary of Anne Frank
Anne Frank: Beyond the Diary – A Photographic Remembrance (NF – Ruud Van Der Rol)
Anne Frank and the Children of the Holocaust (NF – Carol Ann Lee)
A Friend Called Anne (NF – Jacqueline van Maarsen/Carol Ann Lee)
Hitler Youth (NF – Susan Campbell Bartoletti)
Surviving Hitler: A Boy in the Nazi Death Camps (NF – Andrea Warren)
Behind the Bedroom Wall (novel – Laura E. Williams)
Emil and Karl (reissued 1940 novel)
Luba: The Angel of Bergen-Belsen (NF PB -Luba Tryszysnska-Frederick)
Irish Immigration
Black Potatoes (NF – Susan Campbell Bartoletti)
Ashes of Roses (novel – Mary Jane Auch)
Nory Ryan's Song (novel- Patricia Reilly Giff)
Japanese Internment
When Baseball Saved Us (NF PB- Ken Mochizuki/Dom Lee)
Where Have the Sunflowers Gone? (PB)
The Children of Topaz: The story of a Japanese-American Internment Camp ( NF – Michael O. Tunnell)
Dear Miss Breed (NF – Joanne Oppenheim)
My Friend, the Enemy (novel – J.B. Cheaney)
Weed flower (novel – Cynthia Kadohata)
When the Emperor Was Divine (adult novel – Julie Otsuka)
Labor Mills
Up Before Daybreak (NF – Deborah Hopkinson)
Lyddie (novel – Katherine Paterson
SEE ALSO TRIANGLE SHIRTWAIST FIRE
Lewis and Clark Expedition
Across America, The Story of Lewis and Clark (NF – Jacqueline Morley/David Antram)
The Truth About Sacajawea (NF – Kenneth Thomasma)
I Am Sacajawea, I Am York: Our Journey West With Lewis and Clark (historical fiction PB – Claire Rudolf Murphy)
Streams to the River, River to the Sea (novel – Scott O'Dell)
Sacajawea (novel – Joseph Bruchau)
My Travels with Capts. Lewis and Clark (novel – Kate McMullan)
Medieval Era
Good Masters! Sweet Ladies! Voices from a Medieval Village (dramatic monologues -Laura Amy Schlitz/illustrated by Robert Byrd)
Crispin (novel – Avi)
Middle East
One City, Two Brothers (PB – Chris Smith/Aurélia Fronty)
19 Varieties of Gazelle: Poems of the Middle East (Naomi Shihab Nye)
Anahita's Woven Riddle (YA novel – Meghan Nuttall Sayres)
Habibi (novel – Naomi Shihab Nye)
Parade of Shadows (YA novel – Gloria Whelan)
NEED NF suggestions
Mining
Fire in the Hole! (novel – Mary Cronk Farrell)
A Coal Miner's Bride: The Diary of Anetka Kaminska (novel – Susan Campbell Bartoletti)
The Monongah Mining District (NF – Jason Skog)
Growing up in Coal Country (NF – Susan Campbell Bartoletti)
Orphan Train
Orphan Train Rider:One Boy's True Story (NF – Andrea Warren)
We Rode the Orphan Trains (NF- Andrea Warren)
Train to Somewhere (PB – Eve Bunting/Ronald Himler)
Worth (novel – A. LaFaye)
Orphan Train series (novels – Joan Lowery Nixon)
Pale Male These 2007 picture books are all nonfiction, but offer a terrific way to show how similar material can be covered in a variety of styles.
City Hawk: The Story of Pale Male (Meghan McCarthy)
Pale Male: Citizen Hawk of New York City (Janet Schulman)
The Tale of Pale Male: a True Story (Jeanette Winter)
Pale Male [DVD – PBS)
Red-Tailed Hawks (NF – Doug Wechsler)
Plagues
An American Plague (NF – Jim Murphy)
Fever (novel – Laurie Halse Andersen)
Shackleton
Endurance: The True Story of the Shackleton Expedition to the Antarctic (NF PB Jennifer Armstrong/William Maughan)
Shipwreck at the Bottom of the World (NF – Jennifer Armstrong)
Trial by Ice: A Photobiography of Sir Ernest Shackleton (NF – K.M. Kostyal)
Ice Wreck (NF easy reader – Lucille Recht Penner/David LaFleur)
Trapped by the Ice! (NF easy reader – Michael McCurdy)
Shackleton (documentary film)
Shackleton's Stowaway (YA novel – Victoria McKernan)
Slavery
5,000 Miles to Freedom: Ellen and William Craft's Flight from Slavery (NF – Dennis Fradin)
Moses: When Harriet Tubman Led Her People to Freedom (PB – Carole Weatherford/Kadir Nelson)
Freedom Ship (PB – Doreen Rappaport)
Snowflake Bentley
Snowflake Bentley (NF PB – Jacqueline Briggs Martin/Mary Azarian)
Snowflakes in Photographs (NF – W. A. Bentley)
My Brother Loved Snowflakes: The Story of Wilson a Bentley, the Snowflake Man (PB – Mary Bahr Fritts/Laura Jacobsen)
Triangle Shirtwaist Fire
Ashes of Roses (novel – Mary Jane Auch)
Hear My Sorrow: The Diary of Angela Denoto, A shirtwaist worker (novel – Deborah Hopkinson)
Shutting Out the Sky: Life in the Tenements of New York, 1880-1924 (NF – Deborah Hopkinson)
Vietnam War
A Place Called Heartbreak: a Story of Vietnam (NF – Walter Dean Myers/Frederick Porter)
Escape from Saigon: How a Vietnam War Orphan Became an American Boy (NF – Andrea Warren)
Fallen Angels (novel – Walter Dean Myers)
Free Radical (novel – Claire Rudolf Murphy)
Park's Quest (novel – Katherine Paterson)
Women's Suffrage
Of Courage and Cloth: Winning the Fight for a Woman's Right To Vote (NF – Ann Bausum)
America in the Time of Susan B. Anthony (NF)
We the People: The 19th Amendment (NF – Michael Burgan)
Marching With Aunt Susan: Susan B. Anthony and the Fight for Women's Suffrage (PB – Claire Rudolf Murphy, 2011)
I Could Do That! Esther Morris Gets Women the Vote (PB – Linda Arms White)
Mama Went To Jail for the Vote (PB – Kathleen Karr/Malene Laugesen)
Iron-Jawed Angels (DVD – HBO Films)
You Come to Yokum (MG novel – Carol Otis Hurst/Kay Life)
World War II
Across the Blue Pacific: A World War II Story (PB – Louise W. Borden/Robert Andrew Parker)
Stepping on the Cracks (novel – Mary Downing Hahn)
Children of the World War II Home Front (NF – Sylvia Whitman)
Kids Throughout History:
Kids Make History: A New Look at America's Story (NF- Susan Buckley and Elspeth Leacock; illustrations by Randy Jones)
We Were There, Too: Young People in U.S. History  (NF – Phillip M. Hoose)