Growing up our house was filled with books. Looking back, I now realize how much that influenced my love of reading as a child. My  journalist dad and librarian mom passed on their love of literature to me and my five brothers and sisters.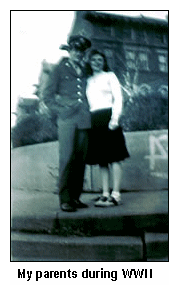 I also loved sports, playing the piano, sewing, and acting in plays. I have continued with most of these activities still today. Family, story and a love of history are steeped in my DNA. That's why I'm a writer today.
In elementary school we usually did grammar exercises and very little creative writing. But my best friend Sally and I dreamed of writing a book about our adventures. We haven't yet – but we still laugh and share stories when she comes back to Spokane. As a junior in high school I helped write and direct our class play and that is one of my happiest high school memories.It wasn't actually until I grew up and became a language arts teacher that I began to write my own stories. Through my writing I came to understand the creative process and how to help my students write better. Today, I write about topics that
are close to my heart or intrigue me because it takes a long time to produce a published book. My ideas come from everywhere – my childhood in Spokane, my years living in Alaska, my children and their friends, my love of history,
even current news items that catch my eye.
I taught high school and middle school drama, literature, and composition for ten years. I have a degree in history from Santa Clara University,a teaching credential from the University of California at Berkeley, and an MFA in Creative Writing. My family and I lived for twenty-four years in Alaska where I was first inspired to write. Now settled in my hometown of Spokane, my husband and I enjoy living in the energy efficient "green" house we built. Our two children are grown now, making their way in the world and I am so happy for them. I love music and hiking, biking and cross-country skiing and politics. All great ways to clear my head and get renewed for another day of writing.I also love teaching in Hamline University's MFAC program, a graduate creative writing program for writers of children and young adults. It is an honor for me to help new writers along their writing journeys.
Go to Contact Page
From the press release: "The Washington Organization of Reading Development is pleased to recognize Washington author, storyteller and writing instructor, Claire Rudolf Murphy, for her outstanding contributions to children's literature and literacy here in Washington State. Claire has a heart for teaching as well and delights in every opportunity to interact with students in classroom visits. Claire is a shining example of what it means to give back to your community."